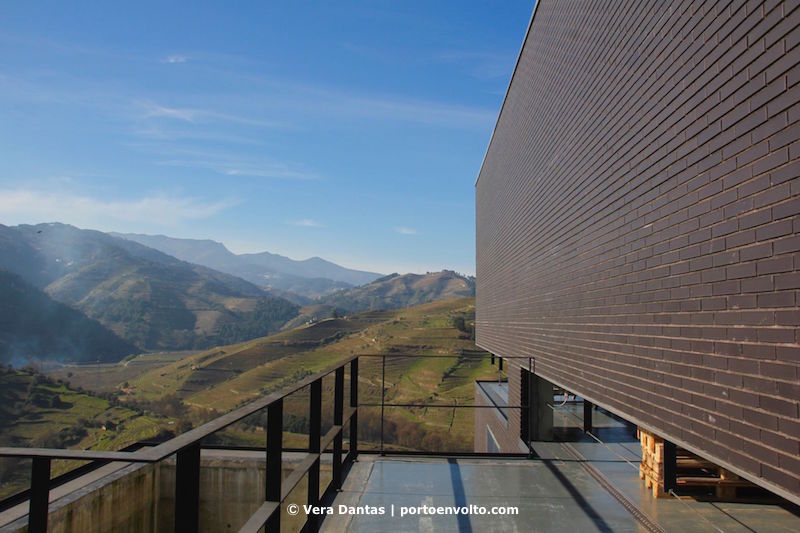 A Quinta da Gaivosa, no Douro, ganhou o prémio Great Wine Capitals 2017 na categoria Arquitectura e Paisagem. Tive o privilégio de a visitar para transmitir aos muitos leitores da Great Wine Capitals Global Network a excelência do seu legado vivo, personalizado pelo grande Manuel Alves de Sousa. Podem ler o meu texto completo no site da rede, onde a reportagem aparece assim:
Quinta da Gaivosa, in Douro, won the 2017 Great Wine Capitals (GWC) prize in the Landscape and Architecture category. I had the privilege of visiting it to show the many GWC Global Network the excellence of its living legacy, incarnated by the unique Domingos Alves de Sousa. You can read my article in the GWCGN's site.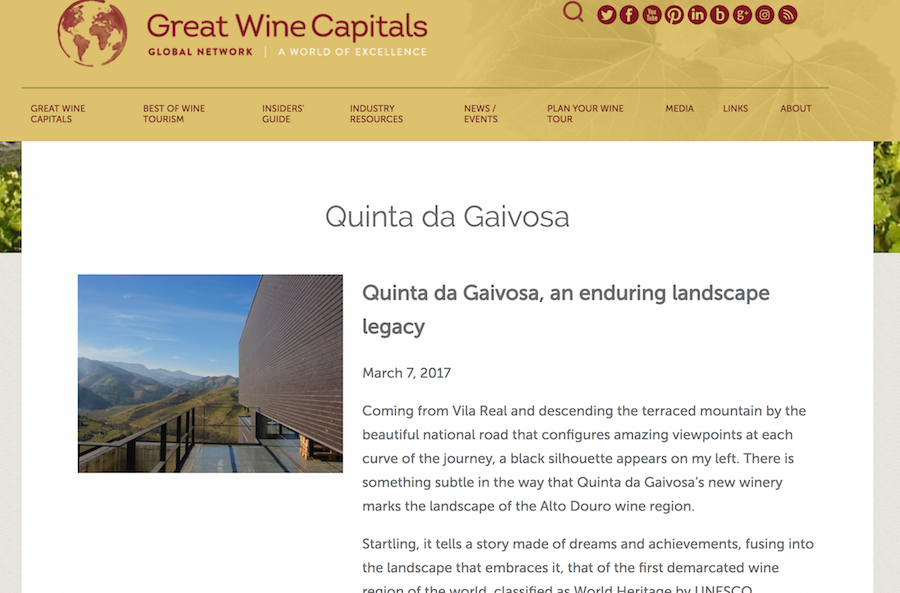 Em breve conto-vos aqui, nas páginas do Porto Envolto, a experiência de conhecer o visionário produtor de vinhos do Porto e do Douro, Manuel Alves de Sousa.
Soon, I will also tell you her how it was to meet the great Douro wine producer Domingos Alves de Sousa.