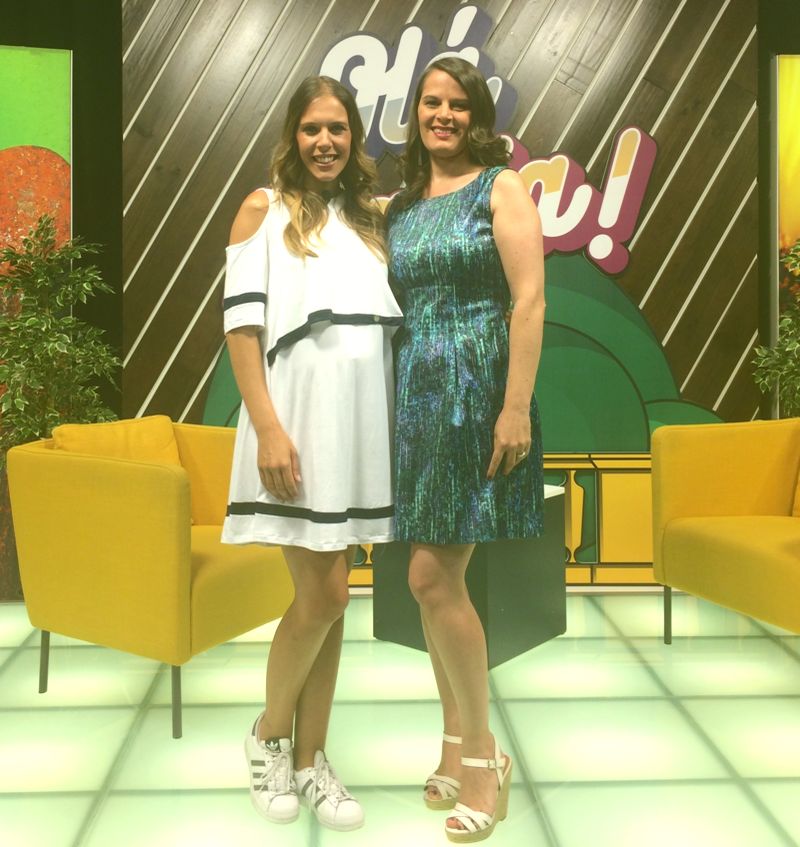 Ontem tive o privilégio de estar no Porto Canal a convite do "Olá Maria!" para falar do Porto Envolto! Tive uma agradável conversa com a bonita e simpática Rute Braga que souberam a pouco, porque passaram a voar. Ainda assim, tive oportunidade de contar um pouco da história deste meu Porto Envolto, de como tem vindo a crescer e a ganhar novos públicos, reconhecimento internacional e novos objectivos, entre os quais uma maior aposta na temática das viagens, dentro de fora de Portugal.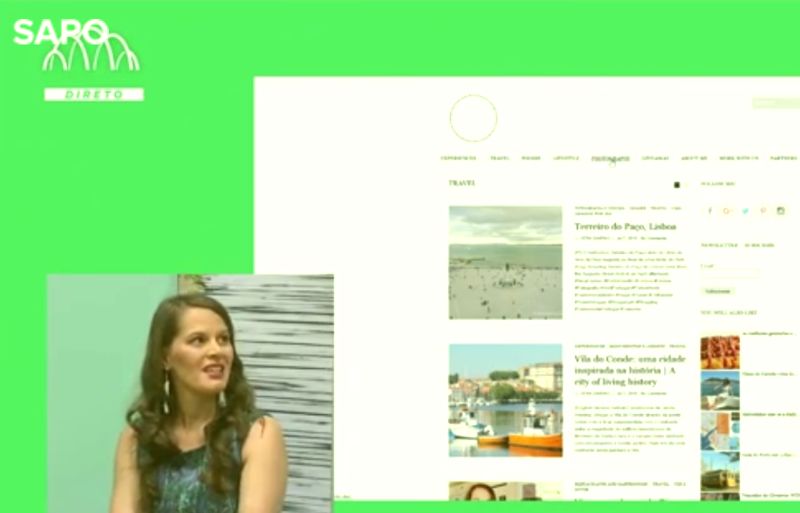 O "Olá Maria!", assim chamado por ser feito à medida da apresentadora Maria Cerqueira, mas que esta semana esteve muito bem entregue à Rute Braga, combina várias vertentes. Com entrevistas, música, gastronomia e outras rubricas, é já um programa de referência nas tardes do Porto Canal e da televisão portuguesa. Um programa cosmopolita, do Porto, onde me senti verdadeiramente em casa. Obrigada ao Porto Canal pela oportunidade de estar presente!
Podem ver o Porto Envolto no Olá Maria aqui.
O Porto Envolto são também vocês! Digam-me depois como é que esta jornalista se saiu como entrevistada 🙂

English version

 
Yesterday I had the privilege of being at the TV channel Porto Canal at the invitation of "Olá Maria!" to speak of Porto Envolto! I had a wonderful time being interviewed by the beautiful and friendly Rute Braga. It was a pleasent conversation but I was able to tell a little of the story of my Porto Envolto, how it has been growing and reaching new audiences, international recognition and new goals, including a greater focus on travel posts, in Portugal and abroad.
The "Olá Maria!", so called because it is usually hosted by Maria Cerqueira, combines several strands. With interviews, music, gastronomy and other items, it is a referral program in the afternoons of Porto Canal and the Portuguese television. A cosmopolitan program from Porto, where I felt truly at home. Thanks to Porto Canal for the opportunity to be present!
You can see Porto Envolto at "Olá Maria!" here.
Porto Envolto exists also thanks to you! So tell me how you think I performed this time not as a journalist, but as the interviewed 🙂
#VeraDantas #Portoenvolto #porto #tvblogger #blog #bloggergirl #travelblogger #olamaria #portocanal #televisão #tv #eunatv #bloggerontv #travel #viajar #visitportugal #turismocadentro #viajante #traveller