Art&Tur Magazine is born and Porto Envolto, as a partner of the Art&Tur International Tourism Film Festival, is on the cover and in the first pages of the magazine´s first edition! I'm very happy to see my article on Porto and Northern Portugal as Europe's gastronomy capital featuring in its first pages and with a highlight in the cover of the magazine.
Telling real stories about the places I visit and the people that inhabit them is what I do and love doing. Discovering tourism through cinema is another wonderful way to discover new destinies. Every year, since 2007, Art&Tur, the International Tourism Film Festival promotes the best tourism films around the world, an important asset for tourism operators and entities. Last year I had the honour of being a member of the jury of the festival. In its 9th edition, this year Art&Tur festival will take place on October 19-22 in the city of Vila Nova de Gaia, home to the Port Wine cellars. There is an ongoing call for entries until June 30. Know more in the Art&Tur Magazine.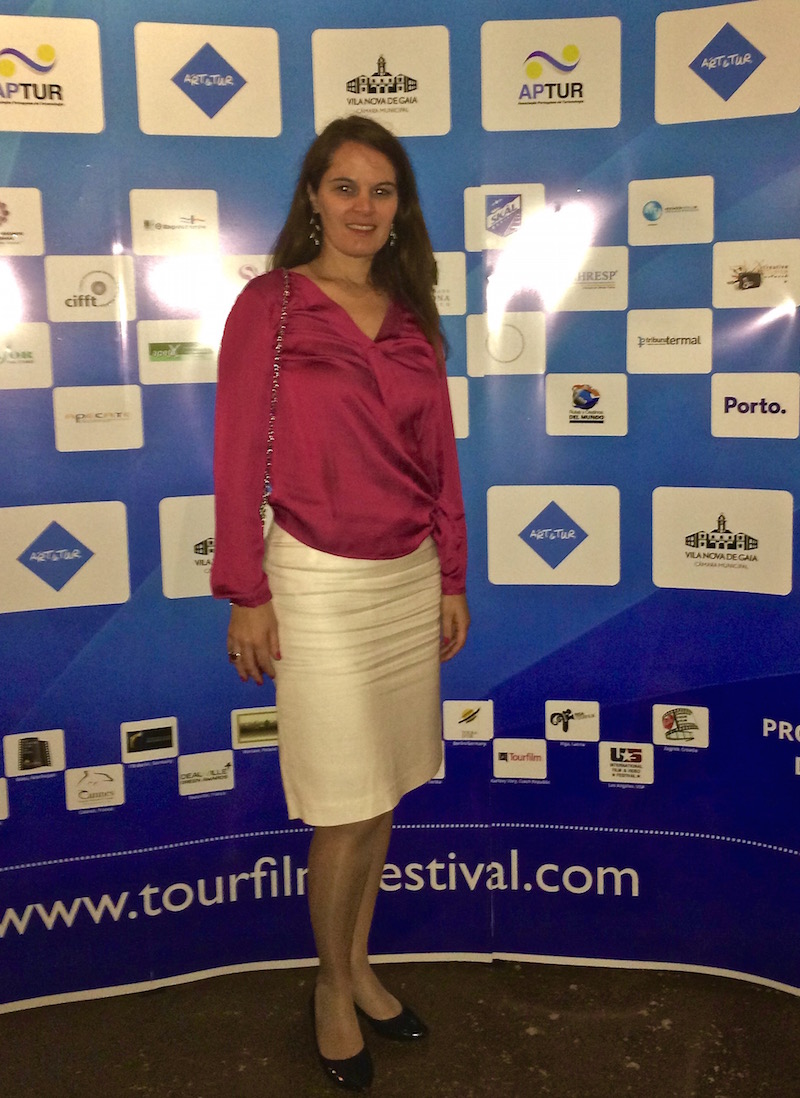 A Art & Tur Magazine acaba de ser lançada e o Porto Envolto , como parceiro do Art&Tur Festival Internacional de Turismo, está na capa e nas primeiras páginas da 1ª edição! Estou muito feliz por ver o meu artigo sobre o Norte de Portugal como capital da gastronomia europeia nas suas primeiras páginas e com destaque na capa da revista.
Contar histórias reais sobre os lugares que visito e as pessoas que os habitam é o que eu adoro fazer.
Descobrir o turismo através do cinema é outra excelente forma de descobrir novos destinos. Todos os anos, desde 2007, o Art&Tur promove os melhores filmes de turismo de todo o mundo, que são uma importante mais-valia para os operadores e entidades de turismo. No ano passado, tive a honra de ser júri do festival. Na sua 9ª edição, este ano o Festival Art&Tur vai ter lugar entre 19 e 22 de Outubro e, até 30 de Junho, aceita inscrições nas categorias de filmes promocionais, comerciais tv e campanhas audiovisuais. Saibam mais na Art&Tur Magazine.
‪#‎VeraDantas‬ ‪#‎PortoEnvolto‬ ‪#‎Porto‬ ‪#‎VisitPortugal‬ ‪#‎Travel‬ ‪#‎Travelblogger ‬‪#‎Cinema‬ ‪#‎Tourism‬ #ART & TUR – International Tourism Film Festival ‪#‎FilmFestivals‬ ‪#‎Cntraveler‬ ‪#‎Traveltv‬ #VisitPortugal #NortedePortugal #VilaNovadeGaia #Oporto