If you're travelling to Porto this Christmas season, this Porto Luxury Christmas Gift Guide 2015 reveals to you some of the best possible luxury gifts to take back home with you. Portuguese brands, renowned for their high quality and design, are conquering the world. Discover their glamorous shops and experience a unique blend of rich heritage and contemporary feel. Right in the heart of downtown Porto, you will be met with high service quality. 
In case you can't come, know that most of the suggestions here presented are available online (just follow the links).
Luxury stationary, intense art photography, exquisite home décor or gourmet chocolate? You choose!
---
CAUSAEFEITO
Causaefeito develops interior design and home decoration projects, produced in Portugal. This sophisticated and contemporary company creates original designs either in tapestry, furniture and lighting projects. It represents prestigious brands like Designers Guild and Kinassand for the tapestry, Sahco or Ulf Moritz for wallpaper,Artemide and Delta Light for lighting. It also has a good selection of paintings by some of the most eminent Portuguese paintors, like Júlio Pomar, Paula Rego or José de Guimarães. If you are searching for that special interior design touch that will change your or some else´s home or office, CausaEfeito shop is where you should go to in Porto.
This superb lamp becomes organic in a naturalistic ambience designed by Causaefeito. To me its extremely delicate white layers evoke a beautiful dandelion. 
This ambience set and details are well suited to the Portuguese identity, marked with an historical tradition of artistic ceramic tiles, here called "azulejos" and mainly painted in blue (azul, in Portuguese). 
CAUSAEFEITO
Address: Rua Mouzinho da Silveira, 27-39| 4050-419 Porto | Tel.: 223 394 650
Giorgetti by Causaefeito: Rua Mouzinho da Silveira, 1-11| 4050-419 Porto | Tel.: 223 394 659
Opening Hours: 10 a.m.-7:30 p.m.
---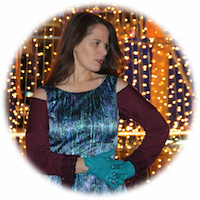 YELLOWKORNER PORTO
Yellowkorner Porto is the city´s franchised photography gallery of the international brand dedicated to making the work of the world's greatest photographers accessible to as many collectors as possible. It is proud of its top quality limited edition art photography provided with a certificate of authenticity. Either you choose surprising natural or urban landscapes, surrealist compositions or provocative images, you are sure to awaken emotions by offering a gift box of YK's Arty Holidays selection. As a plus, in the YK Porto gallery you can get it at special prices.
Classic Gift Box
A numbered photo at your choice in classic format, a 40×50 cm frame (4 colors available) and a luxurious gift box. You also have bigger sizes in limited editions if you want a more exclusive print. €87,00
Artwork Duo Box
Work of art of an artist at your choice, two 15×15 cm Artwork frames (2 colors available), a customizable gift word and a luxurious gift box. You can mount its 20 small format photographs in a fun, personalised way! €49,00
Artwork Mosaïc Box
Work of art of an artist at your choice, a 9 window passe-partout, a frame ( 4 colors available) and a luxurious gift box. With a total of 20 small photographic prints, its owner can change the final result at will! €73,00
YELLOWKORNER PORTO
Porto Gallery: Rua Santa Catarina, 563 | 4050-453 Porto | Tel.: +351 223 248 777
Opening Hours: Monday to Saturday from 10 a.m. to 7 p.m.
---
DVINE by DOURO SKINCARE
A brand of Porto´s Douro Skincare company, DVINE bases its creations on emblematic raw materials of the historical wine-growing Douro Region, in the North of Portugal. The result is a new generation of skincare that combines the biological purity with the classical approach effectiveness, resulting in an ecosustainable luxury philosophy.
DVINE's fusion cosmetics not only focuses on anti-aging care but also provides a multisensory experience of texture, touch, colour and an exclusive Douro Nuclear Aroma, the Portwine DNA!
It is available in two designer product lines with high cosmetic effect and efficiency: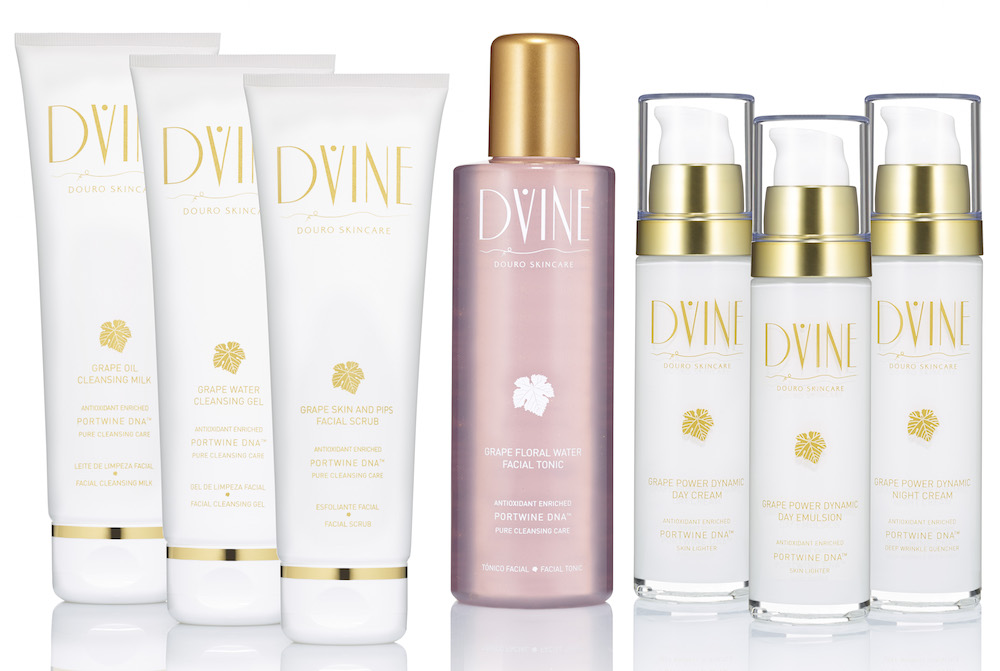 Light Harvest Line
Suitable for all skin types, for cleansing and moisturizing care, Light Harvest Line's 7 products all have aromatic sumptuous formulas, elegantly promoting an unparalleled natural radiance! Either you buy the complete line or just one of the products, after experiencing this fusion cosmetics, you will most probably find it hard to go back to your old cosmetics…
Grape Water Cleansing Gel 125 ml €28,00
Grape Oil Cleansing Milk 125 ml €35,70
Grape Skin and Pips Facial Scrub 125 ml €46,80
Grape Floral Water Facial Tonic 200 ml €40,80
Grape Power Dynamic Day Emulsion 50 ml €85,00
Grape Power Dynamic Day Cream 50 ml €79,95
Gold Harvest Line
DVINE's Gold Harvest Line presents specific care products focusing on solving the visible signs of skin aging. Its notable feature is that it contains gold, not just for appealing purposes, but in the exact percentage that is needed to achieve effective beauty results in your skin. This pure gold imbues them with an unusual brilliant colouring.
These four luxury products really work! They have high concentrations of antioxidant, moisturising and smoothing substances mixed with organic plant ingredients. In Gold Harvest Line the aroma is dense to combine with the solidity of the gold for a glamorous result.
Invincible Tawny Serum 50ml €115,00
Invincible Tawny Night Cream 50ml € 184,50
DVINE by DOUROSKINCARE
Porto Point of Sale: Farmácia Falcão| Praceta Prof. Egas Moniz 112 (by the Avenida da Boavista/Parque da Cidade) | 4100-221 | Tel.: +351 222 001 566
Opening Hours: Everyday from 9 a.m. to 10 p.m.
Online Sales at by-pt, Womam Fashion Clinic and Tuttify
---
Fine & Candy is a luxury stationary brand from Porto. Each piece of Fine&Candy merchandise is born from a delicate and exciting process of traditional craftsmanship, combining contemporary design and elegant color combinations with noble materials. Besides limited editions and exclusive pieces, F&C offers a taylor-made service for you to personalize your pieces.
Candy Coast, the new limited edition F&C collection, brings compelling new features, with the signature of illustrator Hala Salem Achillas and the vivid colors of California.
Candy Waow
Good humor is what you'll get from this A5 (85 pgs.) notebook with an Hala Salem Achilas illustrated cover. Palm trees and ice creams bring a warm holiday feeling. €39,00
Sharp Yellow Diary
This strikingly yellow false leather A5 notebook, with 150 pages, from Dec. 2015 to Jan. 2017, features monthly and weekly calendar pages, a drawings section and comes with a plus: discounts for your Christmas season shoppings at F&C inside! €46,00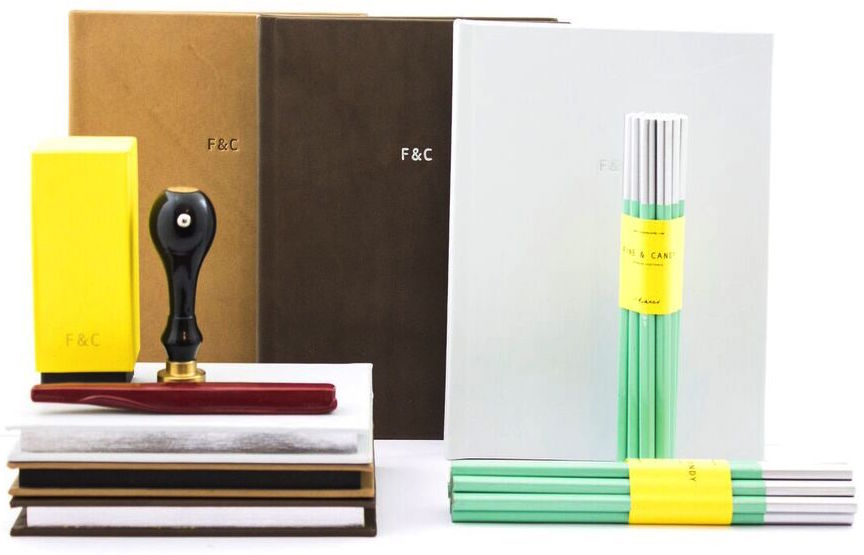 Exquisite Nut
This is one of my favourites F&C products. From the So Classic! collection, with a beige leather cover, highlighted by black sides and an embossed logo, it is just perfect! I also adore the white edition and the brown one has strong personality. With 85 pages, it comes in two sizes: A5: €49,00; A6: €42,00
FINE AND CANDY
Porto Shop: Rua de Tanger 1356 | 4150-721 Porto | Tel.: +351 220 131 949
Opening Hours: Monday to Friday from 10 a.m. to 7 p.m.
---
This exquisite boutique shines from the inside with its luxurious Lalique crystal creations and Daum's pâte de verre (glass paste) pieces, displayed in an elegant interior designed space. Besides this art nouveau inspired manufacturers, Toujours also houses Anna Torfs glass creations, revealing the contrast between the vibrant centre and the sober skin of her objects. For an easier to carry charming gift, choose the romantic Point a La Ligne candles or the Culti refreshing home fragrances.
TOUJOURS MAISON
Address: Rua Trindade Coelho, 26 | 4050-618 Porto | Tel.: +351 223 238 302
Opening Hours: Monday 3 p.m. to 7.30 p.m.; Tuesday to Saturday 10 a.m. to 1 p.m. and 3 pm to 19:30 p.m.; Saturday 10 a.m. to 1 p.m. and 3 pm to 19:00 p.m.
Facebook I More information here
---
---
Last but most certainly no least, chocolates and cocoa! Casa Grande Chocolatier is a high quality artisan chocolate maker. Its multitude of unique flavors beautifully presented in stylish designs are available in several boutiques in Portugal, where you can indulge yourself with divine chocolate drinks and cakes served in a charming ambience. You probably won't resist to delicacies like champagne coated or camellia filled bonbons, but you mustn't leave Porto without some of these gourmet chocolate treats:
Palets are chocolate medallions that combine flavour and color: brown for dark chocolate with coffee or milk chocolate with caramel, yellow for pineapple and pink for strawberry. 250g €11,50
Elétricos Tablet (portrayed on top) carries you through a delightful experience of dark chocolate with orange filling. 
Barcos Rabelo Tablet (bottom) is a well accomplished homage to our Port Wine history through the illustrations of the boats that used to carry Porto Wine barrels from Douro Valley to Porto. You can't get better than dark chocolate with Port Wine fondant filling! Truly Porto. And there are other delightful flavours and impressive designed paper wrappings to choose from. 200g Tablets, €8,00 I hope you like my suggestions! 
CASA GRANDE
Porto Shop: Rua Ferreira Borges, 67 | 4050-253 Porto | Tel.: +351 223 277 866
Opening hours: Everyday from 9:30 a.m. to 7:30 p.m.
Online sale | Site | Facebook
---
I hope you like my suggestions!
Vera Dantas photographed by Nuno de Pina Cabral.
#VeraDantas #PortoEnvolto #Porto #Christmas #Luxury #Lifestyle #ChristmasShopping #ChristmasGift #Travelling #Portugal #LuxuryBrands #FineandCandt #ToujoursMaison #YellowKorner #CasaGrandeChocolatier #Lalique #Daum #PointaLaLigne #Georgetti #PurificacionGarcia #Culti #Oporto #NorthernPortugal #PortugueseBrands #ArtisanChocolate