Há pouco estive na minha varanda a contemplar o anoitecer. Fotografei este pormenor: o Porto em tons estivais que se prepara para o calor da Noite de S. João…
O Instituto dos Vinhos do Douro e do Porto (IVDP), situado junto ao Palácio da Bolsa, no Porto, é uma porta de entrada para o mundo dos vinhos da Região Demarcada do Douro. Além de ser um instituto público – caso único de gestão pública de uma região vitivinícola no país, por razões de importância...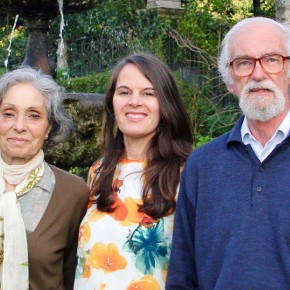 To walk around Villar d'Allen is to immerse in a romantic journey through natural landscape and history, where camellias tell a story. This English manor, located in the outskirts of Porto, opens its doors to everyone who wants to see – and even call their one – some of the finest existing camellias. Native from China,...