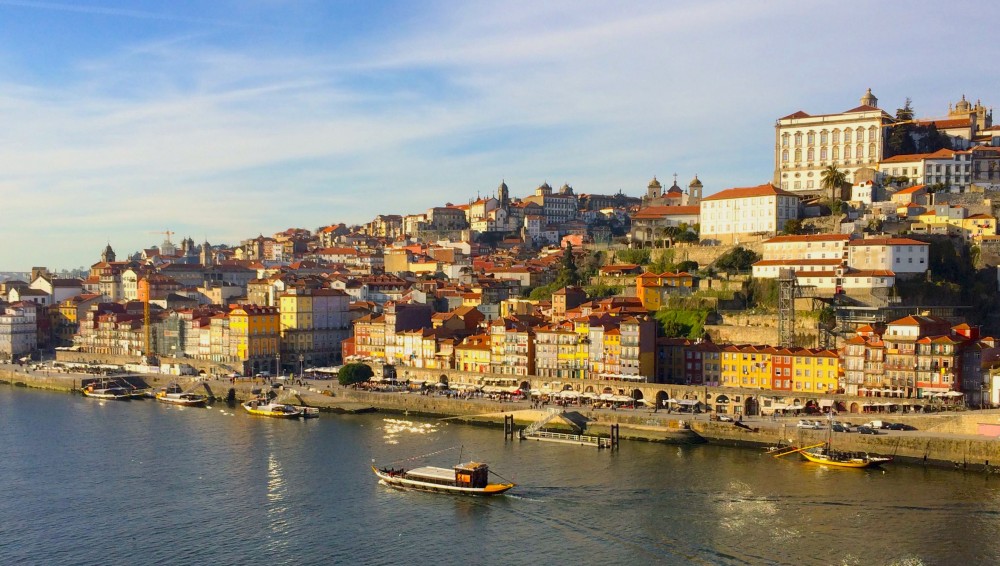 Text and Photos by Vera Dantas. All rights reserved.
In the heart of northern Portugal you'll find Porto, the top gastronomy destination in Europe. This region is the country's oldest, richest and more diversified in terms of gastronomy, heritage and traditions. More populated than the south, it was the birthplace of Portugal as an independent nation almost nine centuries ago. Being a native and having lived in different national regions as well as in other countries, I value deeply this unique legacy. After all my journeys, I know that Porto has a way of being special, emanating a strong sense of belonging and identity. There lives an open-hearted, creative and hard working people, still following the motto Talent de bien faire, already put into practice by our ancestor Prince Henrique The Navigator in the XV century, when Portuguese became the first great discovers of the unknown world. Today the world looks back at us and begins to discover our own treasures. From the heart of Porto, I will now unveil part of them to you.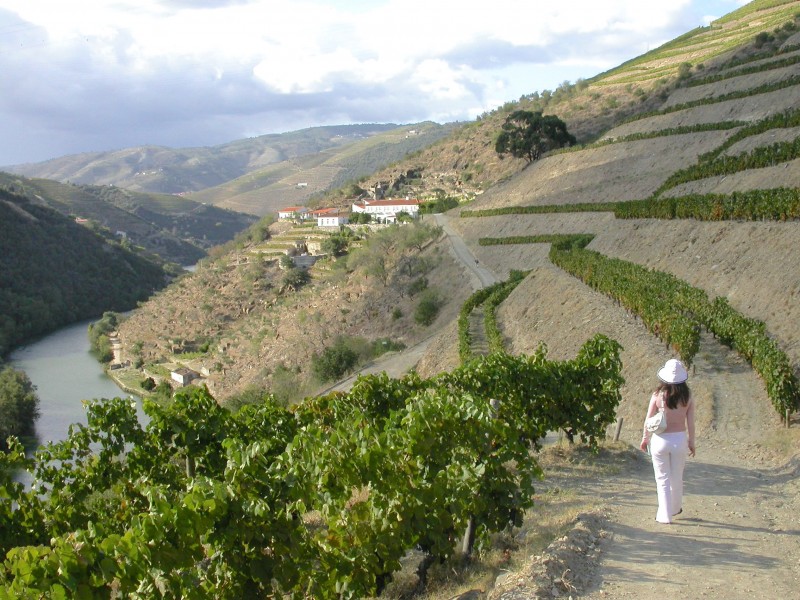 At the confluence of three regions rooted in gastronomic traditions …
Porto is the capital of northern Portugal, formed by Minho, Trás-os-Montes and Alto Douro, three of the regions most associated by Portuguese connaiseurs with tasty, generously served food and superb wine. A major urban center, it benefits from being a coastal city with daily access to a great variety of fresh fish. The best products of the Northeastern interior, meats with Protected Designation of Origin, spicy sausages and delicacy cheeses, traditionally reached Porto through the Douro river, thus helping to build its gastronomy, one of the richest in the world. Today the north's capital continues to benefit from the nearby sea, rivers, farms, pasture, countryside and forests resources, adding up to form delicious meals in a well balanced mediterranean style diet. Take my word for it when I say that here you will encounter a fit for every food desire and even Baco, the God of Wine, would find it hard to complete the task of drinking the immense variety of tempting wine our vineyards produce.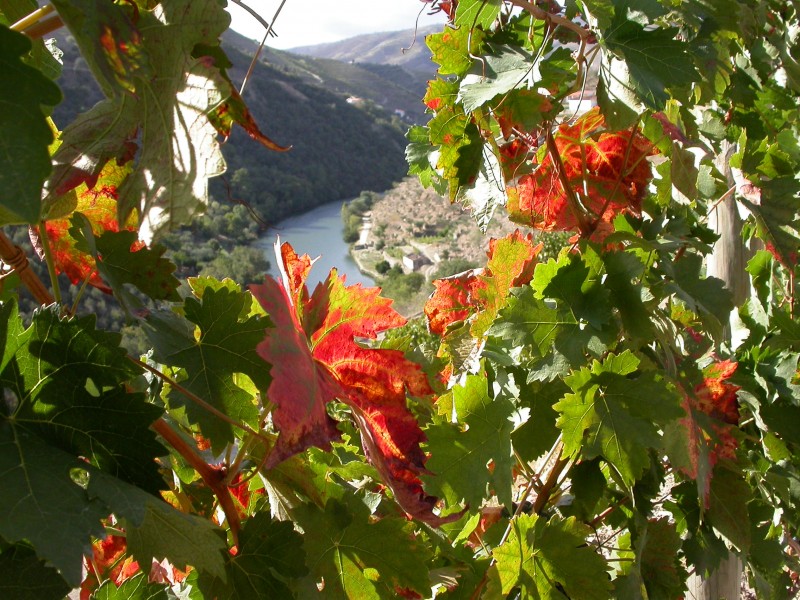 … And three wine regions, including one of the world's best!
Meaning "river of gold", since the sun almost always shines on its waters, Douro river's history is marked by the image of the rabelo boats that sailed down its dangerous waters loaded with heavy barrels of Port Wine destined to Vila Nova de Gaia's cellars, which are still operating and open for visitor's delight.
Named after its river, Douro is the oldest demarcated wine region in the world, decreed by the Marquis of Pombal in 1756. In the northeastern Portugal, it is a unique land that combines the richness of schist soil and wide sun exposure with an endogenous microclimate and the terraced vineyards landscape built with effort by the people of the Douro. The cultural landscape of Alto Douro Vinhateiro was declared a World Heritage Site by UNESCO in 2001.
With a wide range of grape varieties, the Douro Demarcated Region produces wine for over 2000 years! An experienced translated to recognition by international awards like in 2014's Wine Spectator Best Wine in the World, attributed to Dow 's Port.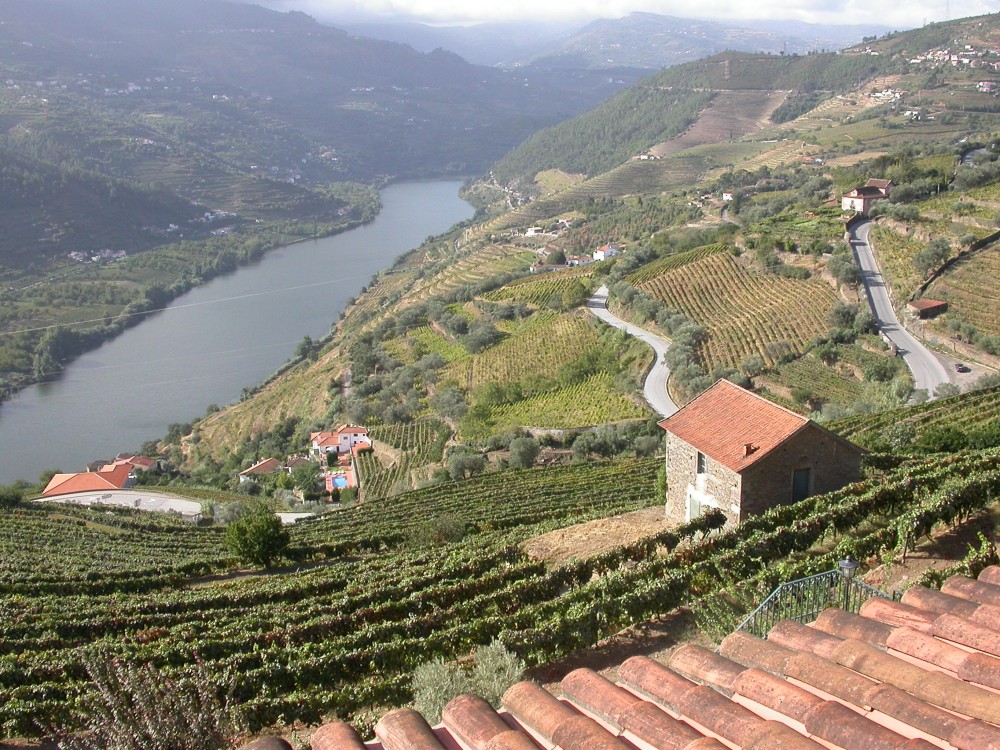 Having toured the Douro region several times I can tell you that it feels one is entering a different planet. In my own experience, every time I'm there I get a complete sense of freedom, beauty and fulness from the majestic landscape and the shining sinuous river. In September the feeling becomes exacerbated by the golden and reddish colors of the vineyards and the scent of the grape's juice fermenting in the historical Quintas of Port Wine. Completed with the sounds of the grape harvest songs, you'll feel time standing still in a perfect moment.
Heading Northwest, to Minho, my homeland, you'll find the golden vineyards of the Vinho Verde region, a light and fresh wine who's king is the Alvarinho variety. Beware of its lightness though, for this refreshing bubbling nectar will go straight to your head just like champagne! Of course you are invited to enjoy this happy mood in one of the many manor houses still receiving its visitors as noble guests in old monarchy times. And if you're truly a wine lover you need to discover the Trás-os-Montes wine region. This extreme northeastern natural realm is known for its fruity and slightly astringent red wines and powerful meat stews to go with them.
… You'll find a true sense of place!
Lavishing landscapes, golden beaches and bucolic rivers, historic monuments, castles and palaces, original handicraft, top of the edge technology tourism information, romantic lodges and luxury comfort hotels, all this you can find in northern Portugal. As for Porto, the city's landscape has been a World Heritage site for 20 years now. But know that the favorite activity of our visitors – and will probably be yours too – is to experience our unique gastronomy.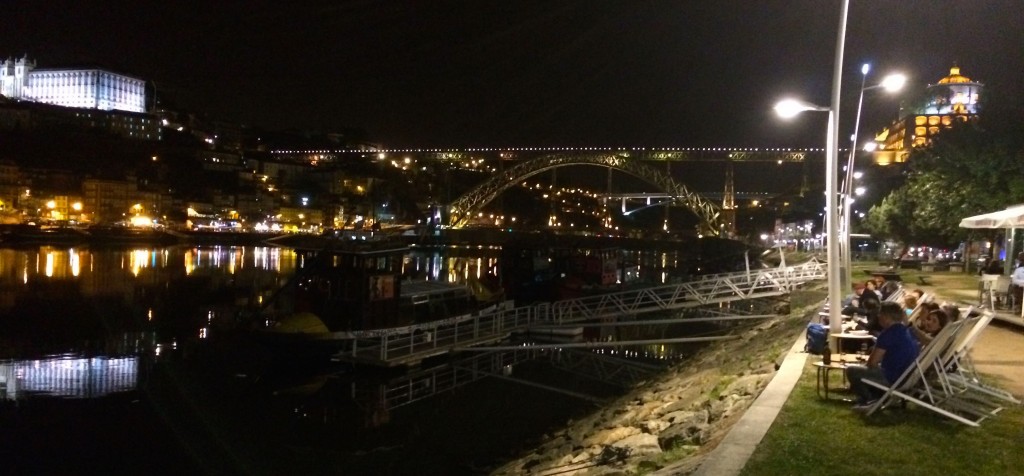 What you cannot miss when visiting Porto is a peculiar dish. It dates back to the beginning of the Portuguese Maritime Expansion, 600 years ago, when the people of Porto gave away all the meat they had to the departing vessels, keeping only the tripes to themselves and thus creating Tripas à Moda do Porto, a tripe and white bean stew with sausage. Representing the spirit of giving, sacrifice and commitment of the people, this dish is the reason why they proudly call themselves "tripeiros".
As for myself, being from the capital of Minho region, Viana do Castelo, a coastal city where some of the most beautiful Portuguese traditions were created alongside with many remarkable and unforgettable main dishes and conventual pastry, I feel that Porto is a worthy representative of the northern province as a sole territory. A territory so great you can only sense it by experiencing it yourself! So why wait?