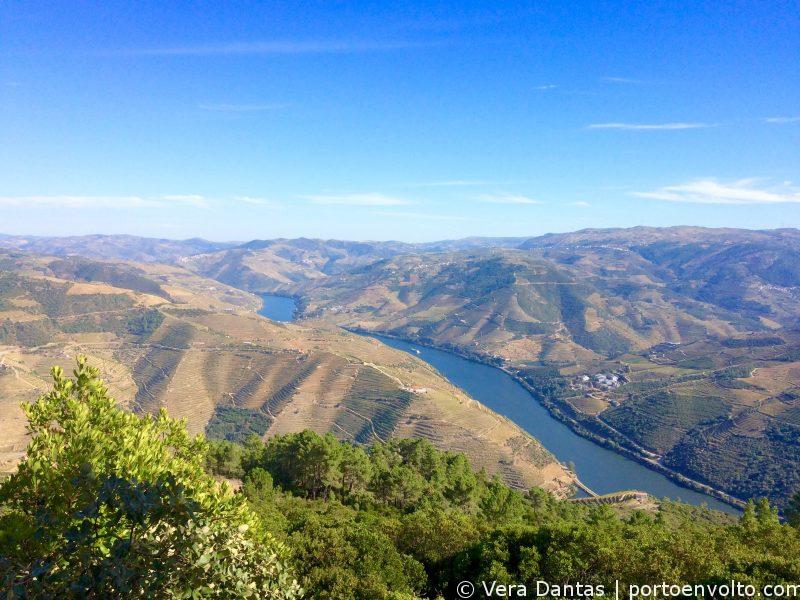 O Miradouro de S. Leonardo de Galafura é a confirmação de que a paisagem do Douro vinhateiro é um excesso da natureza, nas palavras que Miguel Torga lhe dedicou.
Num pequeno painel de azulejo afixado numa rocha defronte à paisagem, moram as palavras de um dos nossos maiores poetas, que consegue captar o Douro em toda a sua dimensão:
"O Douro Sublimado. O prodígio de uma paisagem que deixa de o ser à força de se desmedir. Não é um panorama que os olhos contemplam: é um excesso de natureza. Socalcos que são passadas de homens titânicos a subir as encostas, volumes, cores e modulações que nenhum escultor, pintor ou músico podem traduzir, horizontes dilatados para além dos limiares plausíveis da visão. Um universo virginal, como se tivesses acabado de nascer, e já eterno pela harmonia, pela serenidade, pelo silêncio que nem o rio se atreve a quebrar, ora a sumir-se furtivo por detrás dos montes, ora pasmado lá no fundo a reflectir o seu próprio assombro.
Um poema geológico. A beleza absoluta."
Miguel Torga, in Diário XII
English Version
The Viewpoint of S. Leonardo de Galafura is the confirmation that the landscape of the Douro wine region is an excess of nature, in the words of our great poet and writer Miguel Torga.
In a small tile panel posted on a rock in front of the landscape, the words of the poet capture the Douro in all its dimensions:
"The Douro sublimated. The wonder of a landscape that ceases to be by surpassing iself. Ir is not a panorama that the eye beholds: it is an excess of nature. Terraces that are steps from titanic men climb the slopes, volumes, colors and modulations that no sculptor, painter or musician can translate, expanded horizons beyond plausible thresholds of vision. A virginal universe, as if it had just been born, and already eternal by its harmony, serenity, by the silence that not even the river dears to break, stealthy hidding behind the hills, sometimes gaping deep down to reflect his own amazement.
A geological poem. The absolute beauty."
Miguel Torga, in Diário XII
Este artigo faz parte de uma série de três artigos que escrevi sobre as VINDIMAS NO DOURO.
Veja aqui os outros:
The Wine House Hotel Quinta da Pacheca
Nota da autora: A minha viagem ao The Wine House Hotel Quinta da Pacheca contou com o apoio da Quinta da Pacheca, da Guerin. As opiniões aqui expressas são inteiramente minhas.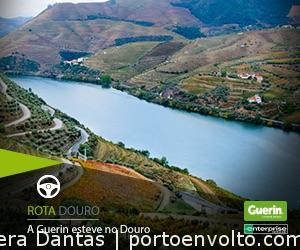 #veradantas #portoenvolto #porto #douro #vinhodoporto #quintadapacheca #guerin #valedodouro #dourovalley#vindimasnodouro #dourowineharvest #vindimas #wineharvest #vindeporto #portwine#vinhosdodouro #dourowines #vinsdedouro #dourotravelguide